As you're running, your body starts to produce sweat, and since our bodies are made of 60% water, being dehydrated always comes with disorientation and heat stress.
Luckily, hydration packs can be an excellent way to solve this problem without having to carry a water bottle in your hands all day long.
One of the most reputable brands that make hydration packs is CamelBak. However, the brand makes all kinds of hydration packs and bladders for exercise.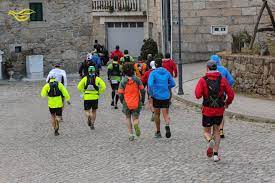 So today, we'll focus on the best CamelBaks for runners along with a brief guide on how to pick the right one for your needs.
Best CamelBaks for Runners
CamelBak offers a wide range of excellent options to help all kinds of athletes stay hydrated without having to carry a bottle in hand all the time.
In this section, we'll provide you with a CamelBak gear review and take a closer look at some of the brand's best models for runners, so you can pick your ideal fit.
Kicking off the list with one of the best hydration packs that CamelBak has to offer. The Octane Dark is specifically designed for runners that want to enjoy a hydration pack without weighing them down.
The hydration pack is made from light synthetic fabrics, such as nylon along with mesh to keep it durable as well as comfortable, and breathable.
Despite weighing as little as 0.44 ounces (0.2 kg) it has a decent capacity of about 50 fl oz or 1.4 liters.
The hydration pack also features several reflective strips and logos to make you visible in low light situations, such as early mornings and evenings.
The hydration pack comes with a dual adjustable sternum strap for extra security on the chest as well as trekking pole attachments and a front pocket for soft flasks.
The hydration pack has a hybrid backpack and vest design that makes it super convenient for runners but can also be used for a wide range of purposes and uses.
Pros
Highly dependable and versatile
Lightweight construction with adjustable straps
Comes with a safety whistle for emergency
Cons
The harness straps loosen up easily
Next up, we have one of the most popular hydration packs for trail runners that you may find out there. The CamelBak Rim Runner 22 is also an excellent all-around hydration pack for hikers who would appreciate some extra storage space in addition to hydration.
The Rim Runner has a water capacity of about 2.5 liters or 85 fl oz in the main compartment along with a cargo capacity of about 17.5 liters.
Additionally, extra pockets allow you to pack along your lunch, gear, and other items that you might need in your one-day trip.
Despite that, the hydration pack isn't bulky at all or filled up with non-essential features you won't need while running and it weighs as little as 0.73 kg (1.6 lbs)
The sternum strap isn't only adjustable but also removable. The on and off lever also guarantees that the pack doesn't leak as you use it.
Pros
Ideal for those who also need extra storage space for their gear
Easy to fill and clean
The Crux lever prevents leaks
Cons
If you prefer wearing a running vest over a standard hydration backpack, you should consider the Ultra Pro Hydration Vest.
What makes this vest unique is that it allows you to store up to two quick stow flasks with a capacity of up to 500 ml each!
The entire vest is made of durable nylon that also happens to be extremely lightweight, which is why it weighs as little as 34 ounces.
In addition to the water reservoirs, the vest also comes with a secure zippered pocket that you can use to store your phone.
Additionally, it has a stretch overflow pocket to store your rain gear. Moreover, it features a trekking pole carry, so you can keep your pole secure when you're running
Pros
A subtle design that is built for convenience and ease of use
Features additional pockets for fuel and essentials
Cons
The sizing of the bag affects its comfort level significantly
The CamelBak Classic is an excellent choice for entry level runners who are buying their first hydration pack.
The hydration pack is made of lightweight fabrics with extra attention to the contours of athletes' bodies. This makes it highly stable and won't force you into running in an inadequate posture.
The back of the hydration pack is highly breathable with mesh fabrics and body mapping technology.
We like that it has a decent water capacity of about 70 fl oz or 2.0 liters, making it ideal for those who sweat a lot while running.
The backpack features internal compartments and two extra pockets for storage all the while coming at a wide range of color options to match your gear!
Pros
Affordable price tag
Excellent for first-time users
Large water capacity
Cons
The sloshing sounds are fairly noticeable while running
If you run in cold weather where you don't have to wear a large pack to replenish your hydration levels, you're going to love this minimalist option.
The CamelBak Podium Flow is simply a hydration belt that you wear around your waist, allowing you to store up to a 21 ounce bottle with relative ease.
The non-bulky design of the hydration belt means that you won't have to worry about the hydration pack making you feel unbalanced while running.
The adjustable waist buckle guarantees a secure fit on your abdomen. It also comes in various colors and features different pockets to store your essentials and gear securely.
Pros
Ideal for those who prefer minimalist hydration solutions
Easy to fill
Adjustable buckle for a secure fit
Cons
Doesn't hold a lot of water
The CamelBak ArmorBak is a compact yet durable hydration pack that is specifically designed for those who value sturdiness and reliability.
The hydration pack has an impressive Modular Lightweight Load-carrying Equipment (MOLLE) design on the front, which unlocks a lot of possibility for extra gear whenever necessary.
When it comes to capacity, this reservoir is among the largest on the list, with an overall capacity of about 100 fl oz or 3.0 liters.
The ArmorBak also has quick and easy access to the reservoir, making the refill process remarkably simple and free of hassle, all thanks to the dual zipper design.
The closed-cell foam panels on both sides of the hydration pack allow the chilled water to stay cool for longer, making it ideal for marathons and trail runs.
Pros
Highly durable construction with MOLLE attachment system for extra storage
The insulation panels keep the water cool for longer
Large water capacity
Cons
A bit heavier than other hydration packs
If you already have a backpack that you're going to use while running, having a standalone hydration pack may not be the most ideal thing.
Instead, you'll be much better off with a hydration bladder than you can directly attach to your backpack. In that case, the Crux Hydration Bladder from CamelBak is one of the best options to consider.
The reservoir has a remarkably impressive water capacity, as it can carry up to 3.0 liters (100 fl oz) of water.
Like other CamelBak products, this one also has a special crux that allows you to get more water per sip.
In addition to attachment clips, the hydration bladder also comes with fabric handles that make it easy to carry around and fill.
Pros
An inexpensive solution for those who already use their own backpack
Large water capacity with a premium drinking valve
Multiple attachment points with a carrying handle for portability
Cons
The cap seal is a little tricky to use
About CamelBak Hydration Packs
CamelBak is one of the biggest outdoor gear manufacturers out there that specializes in making hydration packs and water bottles. The company sells its products to the public and to the U.S. Military.
The name of the company is a wordplay on ancient legends that camels store water in their backs (humps), although, in reality, they store fat.
The company was founded in 1989 by Michael Eidson in California, where they still design and manufacture their products to this day.
In 2015, the company was acquired by Vista Outdoor for about $412.5 million, although the CamelBak team remained the primary designers and manufacturers of their products.
How to Choose a Good Hydration Pack for Running
There are tons of hydration packs out there in the market, and as you can see, CamelBak alone offers a wide range of options.
In the following section, we'll help you pick the ideal one for your needs by providing you with a brief buyer's guide with all the essential aspects that you need to keep in mind while getting a good hydration pack for running.
Type of Hydration Pack
There are several types and designs of hydration packs. However, when it comes to running, some of these designs will simply work better than others.
Here are some of the most popular hydration packs that are offered by CamelBak that also happen to be a good fit for purposes like running:
Hydration Backpack
This one is the most popular type of hydration packs out there, with the vast majority of runners opting for it as their primary hydration pack choice.
What makes this one special is that it's designed exactly like a regular backpack where it has shoulder straps that you use to put them on.
In hydration backpacks, the reservoir of the hydration packs is found in the back with a tube connected with a bite valve to allow you to drink straight out of the water bladder in the backpack.
The good thing about this design is that it allows your backpack to hold several gadgets that you might want to have on your way thanks to the extra storage pockets and compartments.
Vest Hydration Pack
The vest design is one of the best hydration pack options that you can find out there, especially for runners.
Unlike the backpack, this one doesn't rely mainly on a shoulder strap or chest strap to stay on you. Instead, this hydration pack is designed to be worn as a vest.
Keep in mind that this design is still pretty close to the standard backpack design, and some options on the market are designed as a hybrid that combines both
Hydration Belt or Waist Pack
There are also hydration belts, which are designed similar to a fanny bag that you can either wear alone or along with your backpack, both on the front and back.
This design is specifically designed for trail running and those who run for very long distances and don't want to bother carrying extra weight on them.
In that case, a small waist pack doesn't provide you with access to your hydration system without all the additional bells and whistles would be a satisfying deal.
Hydration Bladder
Lastly, if you already use a backpack to have all your gear on you, getting a hydration bladder should be a better option for you.
These bladders are less expensive and have a large capacity that allows them to be ideal for marathons and a long trail run.
They come with multiple attachment boys that are compatible with most backpacks out there while offering the advanced anti-leak technologies that CamelBak offers in its products.
Water Capacity
The capacity of a hydration pack is slightly different from the capacity of a normal backpack. This is because the hydration pack's capacity describes the amount of water it can carry, not the total space inside the bag. Most hydration packs on the market come in the following capacities:
16 fl oz (0.5 liters): These are usually the smallest capacity available and are commonly found in hydration belts and waistbands. They usually have a space to fit soft flasks of such size, so they're great for short runs.
30 to 50 fl oz (1 to 1.5 liters): These are the most commonly used capacities because they provide you with enough water supply for average runs without being too bulky or weighing you down.
50 to 80 fl oz (1.5 to 2.5 liters): These are also common among runners who sweat excessively or run for relatively long distances.
100 fl oz (3.0 liters) or higher: These are the reservoirs of choice for those who don't mind loading up on a lot of water, such as trail runners and day hikers. They're also great for those who run in places where access to drinkable water is quite limited.
Size and Storage Capacity
Although a hydration pack is mainly for carrying water around while keeping your hands free, you may also need to carry some other items or gear while running in remote areas, such as food, fuel, your phone, etc.
In that case, you might want to check the storage capacity of the backpack. This includes any extra pockets or compartments that are designed to hold your gear.
Since you're running, it's essential that you make sure that these pockets are secured by durable zippers to protect your belongings.
Materials and Durability
Leaks are one of the worst things that can happen to a runner who relies mainly on their hydration pack for access to water.
For that reason, you have to make sure that the hydration pack is rugged enough to handle the extra pressure and resist wear and tear.
Most hydration packs on the market are made of synthetic fabrics because they're water resistant and fairly durable all the while being light and easy to use.
However, we recommend that you always go for the ones that are made of nylon because it's the most durable one while staying remarkably lightweight.
Adjustability and Fit
While hydration packs are built to suit hikers and athletes, they fit differently depending on the person using them.
This can be a problem in the case of a runner because hydration packs will start to whoosh around while running, which can make the hydration pack move and bounce while running.
To avoid that, you need to make sure that the hydration pack fits you quite well and is stabilized. The best way to achieve that is by using straps.
Most hydration packs come with shoulder straps but a few of them come with additional straps, such as sternum strap (chest strap) or hip strap. If you want a snug fit, make sure that these straps are present and easily adjustable.
Accessibility
A lot of experienced runners will advise against getting a hydration pack that is too much effort to fill in or use, no matter how well priced or feature rich it is.
After all, a hydration pack's main function is to provide you with easy access to water. A good hydration pack will offer a simple open mouth design that allows you to fill the reservoir up without leaking water or being so difficult to seal.
Similarly, the tube you're drinking from should have a simple lever or a bite value to allow you to drink water without having to stop to figure out how to use it.
Ease of Cleaning
Speaking of open mouth design, you should always consider hydration packs with large mouth designs because they're also remarkably easy to clean after several uses.
Ideally, you should clean the hydration pack once every couple of months, which helps in extending the lifespan of the reservoir and prevent the buildup of weird tastes or odors in the water.
Comfort
Since a hydration pack is considered wearable, you should still make sure that it's fairly easy to run with and won't make you feel uncomfortable.
For those who like extra comfort, you should make sure that the outer construction of the hydration pack and the shoulder straps are lined with soft fibers.
Additionally, you need to make sure that the back of these packs is lined with a mesh fabric to keep the hydration pack breathable.
Extra Features
Once you're sure that the hydration pack offers all the essential requirements that you need in the reservoir, you may consider some other features that may increase the value of the hydration pack. These features include but are not limited to:
Cold weather tube warmers
Insulation panels
Rain covers
Reflective straps for safety
Price and Value
Lastly, you should know that even within the same brand, hydration packs can come at a wide range of prices, which can start from as little as $40 to $50 all the way up to several hundred bucks!
That's why you need to keep your budget in mind while buying a hydration pack and choose ones that will suit all your needs.
Luckily, with CamelBak backpacks, you'll enjoy the lifetime warranty that the brand offers with almost all of its hydration packs, and especially backpack ones.
This doesn't only add to the value of the purchase, but should also add an extra layer of security to the investment you've made!
Final Thoughts On The Best CamelBaks for Runners
There you have it! A brief guide with everything you need to know about CamelBak and its best options for runners. As you can see, the brand offers an outstanding range of options to choose from.
However, if you're still confused, we recommend that you go with the CamelBak Octane Dart Hydration Pack. This hydration vest backpack hybrid comes at a decent price and holds up pretty well if you're looking for a lightweight hydration pack.
However, if you're on a budget and you're looking for a simple option that can still get the job done, you should consider the CamelBak Podium Flow Hydration Belt.
Despite being mainly designed for cycling, this ultra-versatile belt is an excellent hydration solution while running.