If you're a runner, then you probably made peace with all the sweating involved in the sport. But what about when it's sunny, windy, or rainy outside and you have to throw on a hat for protection during your run? How do you deal with a sweaty head that drips down to your eyes?
Do you just take it off once it feels too damp or stuffy? Do you power through the discomfort and risk itchiness and inflammation? Or do you avoid the hat altogether?
Luckily, you don't have to do any of that. That's right, there's a way for runners to wear hats and still be comfortable while running despite the sweat.
Best Hats For Sweaty Heads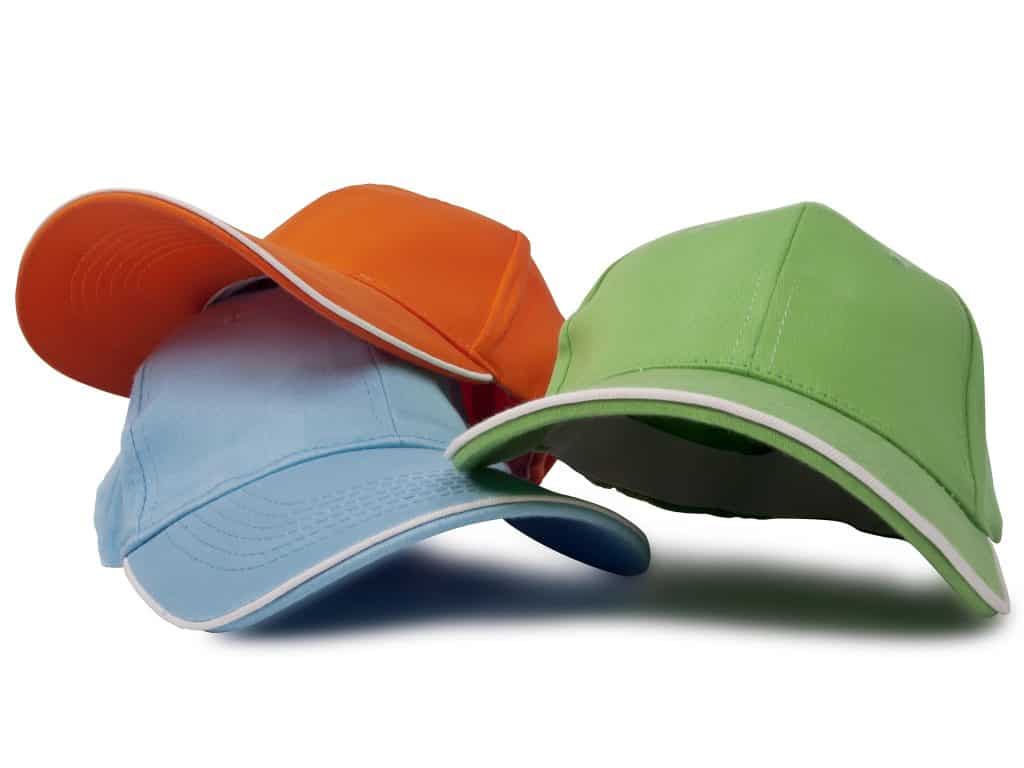 Enter runner's caps — a specialized type of highly-ventilated hat that minimizes sweating as well as keeps the elements and moisture out of your eyes to prevent them from impairing your vision.
Running hats are very underrated gear in this sport, although they can be as important as running clothes or shoes for lots of beginner and veteran runners.
In today's article, we're sharing a detailed buying guide on the best hats for sweaty heads, answering a bunch of commonly asked questions, and reviewing the # top-performing caps on the market to help you find the right hat to accompany you on your next run.
Let's dive in!
How to Choose the Best Hats For Sweaty Heads
If you're trying to find the best hats for sweaty heads, you should first consider the following points to make the most out of your purchase:
Fit and Closure
How your running hat fits is a crucial factor in its overall comfort during runs. As a hat's fit goes hand in hand with its closure mechanism, we're discussing both aspects together.
Most running hats come in a one-size-fits-all configuration with a certain room of tightness adjustability on the back of the cap. The tightening method is typically in the form of a snap, elastic, velcro, or slide buckle closure.
Before you buy a running hat, think about which type of closure best suits your technique, hair, and hands.
For example, you may find it tricky to maneuver the teeny pull-through elastic closure, even if your hands are small. Not to mention, if you have long hair, some strands could get tangled in elastics or stuck in velcro.
On the other hand, conventional snap closures are easy to adjust on the spot and almost never get involved with long hair.
Tightening the hat's fit shouldn't be your only concern, you also need to consider the ability to loosen the hat enough to accommodate some ear muffs underneath in case it gets too cold and you have sensitive ears. That said, it can also work for you to wear the muffs over the hat's exterior.
Keep in mind that some running hats provide a more precise and streamlined fitting, while others offer more structure and space in the cap though they tend to be a bit heavier. Also, some running hats extend further down the forehead to give the cap more stability and security around your head while adding extra shade.
Ultimately, the ideal fit of a running hat depends on the size and shape of the runner's head and forehead, their hair type, and their personal taste. You might need to experiment with a few styles and brands to narrow down the choices of hats that match your requirements.
Level of Sun Protection
Bill
One of the main purposes of a running cap is to serve as a sun hat. This is why they almost always feature a wide or long bill to deliver runners with more shade while blocking a larger portion of the face and neck from harmful UV rays in hot weather.
The downside here is that a wider or longer bill means there's a larger surface area for catching the wind.
The good news is that you can counter this effect by ensuring that you can securely tighten the hat around your head to keep it from flying off (you may even want to consider a chin strap). Although running hats with wider bills usually possess a more relaxed-fitting cap, they still let you tighten the fit down.
Additionally, keep in mind that the shape of some wider bills can end up obstructing your field of vision while running, which can be problematic if your trail is heavily vegetated. Hats with wide bills can also be a better option for runners with bigger heads as they need more coverage.
Note that a wider bill will weigh down your hat a little more than a narrow bill, but they can both be either firm or soft.
On the other hand, narrow bills deliver less shade from the sun on those hot Sunday afternoons. However, they're less likely to catch gusts of wind and fly off compared to a wide bill. A narrower bill also often has a more streamlined and snug design.
Additionally, narrow bills on running hats make for a lighter unit. They're more suitable for narrow-faced runners looking for a more complementing overall fit.
Cape
If you need extra shading from sun rays, you may want to try adding a cape to your hat like this attachment from Sprigs Sun. It's usually a shade cape made of breathable material that you snap onto your hat for additional protection of the whole neck.
Color
The color of the running hat also plays a huge role in the level of sun protection it can provide. Some colors prevent sunlight from reaching the skin underneath, while others allow it.
According to the Skin Cancer Foundation, bright or dark colors absorb UV rays and keep them from hitting your skin, which delivers a higher degree of protection than lighter colors that allow these harmful rays to penetrate.
Generally speaking, synthetic fabrics such as nylon and polyester offer more protection compared to natural fibers and sheer cloth.
Density
The density of the material used in constructing the running hat also affects its level of sun protection. If the fabric is see-through or loose, chances are it'll allow UV radiation to reach your skin more easily.
UPF Rating
Shiny polyester materials can reflect UV rays. Fabrics can also be treated with dyes or chemicals to boost UV protection.
You can get an idea of how effective the blocking action of a hat's material is by checking its UPF label. For example, a UPF rating of 15 or 20 indicates good protection, a rating of 25 or 30 or indicates mid-level protection, and a rating of 40 or 45 or 50 and up indicates the highest possible levels of protection.
These numbers refer to protection against both UVA and UVB light.
Ventilation, Breathability, and Moisture Wicking
Running hats are manufactured specifically to provide you with comfort during workouts. This includes being resistant to sweat.
As such, you'll find that running caps are typically made out of synthetic materials that are breathable and moisture-wicking to support efficient ventilation and dry out quickly. Usually, the hat's interior is lined with an absorbent sweatband to protect your eyes from the stinging drops of sweat.
Depending on the hat's design, there may also be extra features for ventilation such as mesh panels, laser-cut holes, and eyelets. Sometimes the sweatbands on the inside carry ventilation ports as well.
Reflectivity
The best running hats will feature reflective panels to serve as a safety measure that allows people to see you in low-light conditions. This is crucial if you usually go for runs near road traffic because it lets motorists see you approaching.
The reflective patch should sit at the front and back of the hat to warn anyone coming from either direction. However, it's more common for running hats to include the reflective material only on the front or back, and some caps ditch it altogether. feature a reflective logo on the front
Durability and Price
Last but not least, you should consider the durability and cost of your running hat. You want something that can last you at least a year without falling apart, preferably at a good price.
Most of the running caps we're reviewing today fall with a price range of $20 to $60. If you don't cheap out and invest in a well-constructed hat, the material should endure years of use as long as you follow the care instructions included.
If you sweat a lot, we recommend you choose a darker-colored option to avoid the formation of sweat stains too frequently.
Why do Runners Wear a Cap?
When people think of a runner, they don't typically picture them wearing a hat. However, this piece of gear is important to have on while engaging in intense physical activities such as jogging, running, or hiking outside.
Outdoor workouts can make you vulnerable to extreme weather elements such as sun rays, rain, wind, and glare. A hat can provide the necessary shade to lower the increase of body heat, protect from sunburn, and control excessive sweating.
In addition to saving your skin from sunburn and your eyes from stinging sweat, running hats also include interior sweatbands to wick moisture and carry ventilation features to reduce sweating.
A hat can also keep rain and snow from hitting your face and sunglasses. If you have long hair, a cap can also help prevent your strands from flying into your eyes, particularly when it's windy.
Which is Better, a Running Hat or a Visor?
This is a question that most runners eventually come across, so let's break it down.
A visor doesn't have a cap, so it's more breathable than a hat. It's more lightweight and portable because there's less material to pack.
A visor will block sun rays from your face while preventing sweat from dripping down your forehead into your eyes. However, it's inferior when it comes to protecting your skin and scalp from UV radiation.
This is unlike a hat that possesses a cap to protect the top of your head not only from heat and UV rays but also from rain and snow. If the hat's material is thick enough, it can even protect you from insects.
The bottom line, using a visor or a hat depends on personal preference as well as the season and type of environment you're running in.
How to Minimize Sweat Stains in Running Hats
Prevention is better than cure, which is why we say that the best way to remove sweat stains from your hat is to not let them happen in the first place. Obviously, words are easier than actions since we all sweat and often can't control this bodily function, especially with a hat on.
On the bright side, there are a few things you can try to minimize or prevent sweat stains while running on a hat:
Avoid Running Outside when it's too Hot
Sweating can result from a variety of reasons such as anxiety, stress, diet, but most of all heat and physical activity. So when you combine hot weather with running, you're in for some serious sweating.
As such, taking the hot weather factor out of the equation can dramatically bring down your sweating rate and, consequently, reduce or prevent stains. So on hot days, run on a treadmill indoors with the AC on.
Apply Hat Spray
Use a hat treatment spray such as the Hat Saver to repel sweat, dirt, and oils from the hat's material. The process is simple; you just spray your hat then wait for it to dry for about 15 minutes.
This can prevent the appearance of sweat stains and maintain the fresh look of your running hat.
Use Hat/Cap Liners
A hat or cap liner can be very beneficial in minimizing or preventing sweat stains. Even if your hat already features one, you can further reinforce it to create a more impermeable block layer between your hat and the head.
The purpose of a liner is to absorb excess sweat instead of your hat's material.
Try Forehead/Face Antiperspirant
Finally, you can try an antiperspirant on your forehead and face to decrease sweating and the stains resulting from it. These wipes can get the job done.
Best Running Hat — FAQs
Can I get a headache from wearing a running hat?
Yes, there's a chance of you suffering from an external compression headache if the material of your hat material is continuously placing pressure on either your scalp or forehead.
The majority of running caps are available in a one-size-fits-all configuration with an adjustable closure system on the back. If you often experience headaches while wearing your hat, it's probably too tight and you should loosen it.
Your hat shouldn't be too loose that it flies off while running, or too tight that it restricts the blood circulation up there.
Is wearing a hat while running bad?
No, it's actually a good practice to wear a hat while running. It'll keep you cool, shade you from the heat, and protect your skin from the elements such as UV radiation, rain, snow, and wind.
Do black hats heat up faster?
Yes, this is true. Generally, dark colors tend to absorb heat quicker than lighter colors, which is why many runners would mistakenly avoid them.
However, dark colors also absorb UV radiation and prevent it from reaching your skin. They also absorb the heat from your body so you feel cool and dry for longer.
Do hats make you sweat while running?
No, a high-quality running hat won't cause you to sweat during a run. In fact, it can help prevent and reduce sweating because of the ventilation features that allow for efficient airflow and the moisture-wicking material that absorbs sweat and keeps it from stinging your eyes.
Can wearing a hat replace sunscreen?
No, wearing a hat doesn't replace wearing sunscreen. The latter is absolutely necessary if you're going for a run under the sun. A running hat is designed to give you supplemental protection.
Should I wear a hat while running in cold weather?
Yes, you should. Harmful UV rays aren't only present in the summer or when the weather is hot, they can penetrate the clouds during the winter and cold weather as well.
So, if you want to protect your skin, head, and face from harmful UV radiation, you should wear a lightweight running cap during any sort of outdoor activity throughout the year.
8 Best Hats for Sweaty Heads
Here are our recommendations for the top 8 running hats for sweaty heads:
When it comes to protection from UV radiation, the Superlite hat from Adidas is on top of the game thanks to its anti-UV layer. Available in many color options, the visor is extra-long for extra shade while the underbill is dark to prevent reflection.
Key Features
Polyester and spandex construction for flexibility and comfort
The hook and loop closure is reliable and adjustable
Eco-friendly materials that are made from recycled fabrics
Available in a variety of colors
Excellent for runners with a big skull
What People Say
The quality of the hat in comparison to its pricing is what attracted users the most. Many runners also praised the adjustability of the hat and how it suits large-headed runners very well.
​Click here to read more reviews on Amazon.
Offering a great balance between comfort, style, and functionality, this Nike hat features Dri-FIT technology that rids you of excess moisture and prevents stuffiness. It's lightweight, breathable, and perforated with a low-profile design and a hook-loop closure.
Key Features
Ideally for runners with extra sweaty heads
Protects from sun glare thanks to the contrasting underbill
Extremely breathable with perforated sides and front
Remarkably comfortable to wear, making it ideal for long runs and marathons
What People Say
Many users enjoyed that the hat is noticeably comfortable thanks to its smooth fabric and breathable perforations. Many users noted that the hats need to be washed because they stain faster than cotton.
​Click here to read more reviews on Amazon.
If you're in the market for a lady's running hat to keep you comfy and protected on your runs, this one from TrailHeads can do the trick. It's soft, lightweight, and breathable. Not to mention, it's moisture-wicking with a reflective strip for low-light visibility.
Key Features
Excellent choice for female runners
Can be machine washed safely
Extremely breathable with the entire top covered with mesh polyester
Lightweight and remarkably comfy
What People Say
With tons of colors and designs to choose from, easy adjustment, and lightweight design, many users have found the TrailHeads to be the best hat they've tried for running!
​Click here to read more reviews on Amazon.
Designed to meet the demands of runners, this hat is both functional and elegant. It's lightweight, moisture-wicking, and breathable. It also has an easy-to-adjust strap for better fitting.
Key Features
Comes in a wide range of designs and colors
Allows you to attach logos
Large opening in the back for maximum aerations
Keeps its color and size after being washed
The terry band blocks sweat from running down the face
What People Say
While the majority of the reviewers enjoyed the design and sweat-wicking features of the hat, many users noticed the inconsistencies in sizing.
​Click here to read more reviews on Amazon.
To stay cool and dry while running, the Nike AeroBill is engineered to support airflow across your head and scalp. This is thanks to efficient ventilation holes strategically placed along the sides and front of the hat.
Key Features
Designed to dry up quickly
Remarkably lightweight and packs really compact
The fitted closure keeps it secure on the head
Reflective logos for safety in low light settings
What People Say
While many runners complained about the small fitting of this running cap, this makes it good news for users with small heads that can't find a secure fit.
​Click here to read more reviews on Amazon.
If you're concerned about variety, it doesn't get better than this unit from Headsweats. The hat comes in several colors and has a versatile design that wears well for just any occasion. It's still equipped with all the bells and whistles a runner could need.
Key Features
Ability in fluorescent colors for visibility
A versatile hat that can be used for a wide range of purposes
Features a terry band to lock the sweat in and prevent it from running down the head
Remarkably durable construction with double stitching
What People Say
Although some buyers noted that the cap is relatively pricey, many of them also mentioned that the cap is well worth the price, as they're able to use the hat on various occasions.
​Click here to read more reviews on Amazon.
The Eclipse hat is all about maximizing ventilation and UV protection. It features vents on the top that you can open and close according to the weather. The foldable bill boosts portability for packing.
Key Features
The side mesh allows air to flow freely through the head to cool the scalp down
A folding brim that makes the cap compact during packing for train runs and hikes
Unique microfiber construction
Wicking built-in sweatband for extra sweaty runners
What People Say
Many users believe that this one is the best running cap for bald runners who need protection from sun rays while providing their heads with proper airflow.
​Click here to read more reviews on Amazon.
Last but not least, the Pro Run Cap offers high-quality construction and impressive comfort for long runs. It has ventilated side panels and a slick fit.
Key Features
Excellent for advanced sun protection
Mesh fabric construction
Lightweight and easy to stash in a pocket
Features a reflective logo for safety at night
What People Say
Besides being lightweight, the mesh construction and breathability of this running hat were the most characteristic aspects in the majority of users' reviews
​Click here to read more reviews on Amazon.
Final Thoughts On The Best Hats For Sweaty Heads
Choosing the best hats for sweaty heads can be a tricky task, especially with so many features to consider such as closure, sun protection, moisture-wicking, durability, and reflectivity.
This is why we included only the top-performing running hats on the market to make sure you end up with a reliable product no matter what.
That being said, we recommend the Adidas Superlite Performance Hat as today's winner for male runners thanks to its flexible polyester and spandex construction, easy-to-adjust hook closure, eco-friendly materials, and wide range of colors. It's also a bang for the buck, so your wallet will stay happy!
As for the ladies, we suggest the TrailHeads Performance Race Day Running Hat as it's lightweight, breathable, and can be machine washed safely. Not to mention, it's budget-friendly so it won't break the bank.