I've seen it asked many times before, "What's a good half-marathon time for your first marathon?" While this answer will vary a great deal depending on your previous running experience and overall fitness level; running a half marathon under 2 hours is a common goal.
And in fact, I think its a great goal for runners to set for a first half marathon (if you have some running experience).
I think it's also important that we don't just gloss over what a significant accomplishment it is to run 13.1 miles! Many people will never run this many miles during a race. And the amount of miles you put in during your half marathon training program could be quite significant, so you really should be happy if you are in this elite group of humans!
How Many Runners Finish a Half Marathon in Sub 2 Hours?
So, what percentage of half marathon finishers complete the race in under 2 hours? A while back I took a look at one of the largest half marathons in the US, just to get a point of reference for what times were normal for runners.
Here's what I found: Out of the 5,535 Men running the 2012 Rock n Roll Arizona Half Marathon on Jan. 15th, 2013, approximately 2,050 finished under 2 hours.
This would equate to about 37% that finished under 2 hours and 63% that did not (over 2 hours).
For the same race, approximately 7,895 woman completed the half marathon. Of those finishers, 1,193 crossed the line in under 2 hours. This equates to about 15% of women finishing the half marathon under 2 hours and 85% finishing over 2 hours.
37% Men
15% Women
This is just one race of course, so let's take a look at average half marathon times for runners across the US.
Average Half Marathon Times in the US
The current world record in the half marathon is (as of November 2017): 58 minutes and 23 seconds. This was set by Zersenay Tadese in 2010.
However, don't fear the average runner is not anyone near as fast as that! In fact, the average times are over double that.
The most recent State of the Sport report by RunningUSA states that the median half marathon time was 2:01:37 for men (average age 38.7 years) and 2:19:49 for women (average age 35.6 years).
Naturally these times can be impacted by the age, so I've split out the results based on a set of factors used by the World Masters Athletics Organization (WMA), and the USA Track and Field Masters Long Distance Running Committee to benchmark their athletes.
| Male | | Female | |
| --- | --- | --- | --- |
| Age | Avg. Time | Age | Avg. Time |
| 20 | 1:58:59 | 20 | 2:18:59 |
| 25 | 1:58:59 | 25 | 2:17:56 |
| 30 | 1:58:59 | 30 | 2:17:58 |
| 35 | 1:59:35 | 35 | 2:19:18 |
| 38.7 | 2:01:37 | 35.6 | 2:19:49 |
| 40 | 2:02:21 | 40 | 2:22:42 |
| 45 | 2:07:16 | 45 | 2:28:25 |
| 50 | 2:12:47 | 50 | 2:36:52 |
| 55 | 2:18:49 | 55 | 2:46:49 |
| 60 | 2:25:25 | 60 | 2:58:08 |
| 65 | 2:32:40 | 65 | 3:11:05 |
| 70 | 2:40:41 | 70 | 3:26:05 |
Looking at these numbers, you can see that the 2 hour mark is pretty much the divider between the top and bottom 50% of male runners.
For women, running a half marathon in under 2 hours would put you in the top echelon of runners! You will likely need to put in a lot of miles and training to be a part of this group.
So if the average half marathon finishing time for men is just over 2 hours, and about 2:20 for women, why did only 37% of men and 15% of women finish the 2012 Arizona Rock n Roll Marathon in under 2 hours?
Well a look at the course profile gives a big hint:

The hill right at the end will have slowed down a lot of runners who would already be feeling very tired at that point. So, if the race participants had not added some hill training as part of their half marathon training schedule, they may have "hit the wall" at the end.
Some half marathon courses will be a flatter course than others (or even downhill), and these will be far easier to post a personal best time, so keep that in mind.
So, if you are wanting to set a goal for a sub 2 hour marathon, you should consider the race profile of the race, so that you can work in specific workouts in your training calendar.
Personally I recommend taking a look at some of the Half Marathons in Florida where almost every race is flat!
Please note, that even though the races analyzed were several years ago, from what I've seen, the trend for average half marathon times in the US remains roughly the same. In fact, marathons and half marathons continue to grow in popularity, and so as more new runners enter the field the overall average finishing times will tend to get a bit slower.
On the other end of the spectrum, you have guys like Eliud Kipchoge that NEARLY ran a full marathon in 2 hours flat. (In 2017, he ran a full marathon in 2:00:24 on a closed race course with lots of elite pacers. This was part of of Breaking 2 hours project sponsored by Nike).
My Personal Half Marathon Races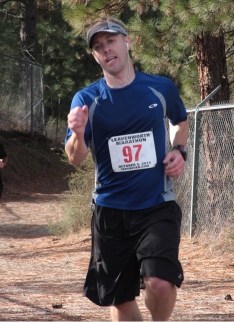 I have now run 3 half-marathons under 2 hours. But my first half marathon was about 2 hours and 10 minutes! Now my fastest time is 1:40:50 (see all my PRs Here), but I hope to beat that by at least a few minutes this weekend at the Famous Idaho Potato Half Marathon in Boise.
So, its VERY possible to get below 2 hours…even if your first attempt wasn't under that mark! Personally, I ran a poor race and went out much too fast during my first half marathon, and ended up walking a couple of miles at the end.
If I had gone out at a much slower pace, I believe that I would have gotten under 2 hours. In fact, that is what I did my next half marathon…and I have since been able to drop well over 20 minutes off my time.
So, how did I do it? (and how can you?). I believe that tempo training and long runs are the key.
Update: I've continued to train and do my running workouts over the years. As a result, I've now run a total of 10 marathons and several more half marathons. My personal best for 13.1 miles came in the first half of a full marathon that I ran a few months ago.
I finished those first 13.1 miles in about 1 hour 32 minutes on my way to qualify for the Boston Marathon! (A life long goal of mine).
So, I'm here to tell you that if you half marathon goal time is 2 hours right now (which is a FANTASTIC goal), you may still have more speed ahead of you. I've been surprised at how much faster I've been able to get over the years with consistent mileage and speed specific workouts.
As long as you put in a mix of workouts in such as tempo runs, intervals, long runs, hill training, heart rate training, and more…you really can improve your personal best time by a significant amount.
A Word About Nutrition
While I won't spend a ton of time on it here, it goes without saying that proper nutrition is critical for a distance runner. It's not just about race day, either.
It's what you are putting in your body while you train. One important note is that you shouldn't try new things on race day.
Don't try any new foods, drinks, or supplements just because they are available for free at the race. You're not sure how your body will react to it, and it isn't worth the risk once you've reached the day you've been training for. So stick to what your body is used to.
For me, I used to run with a running belt stocked with Gatorade. However, I now simply bring my own GU (shown below) and stop as needed for water during the race.
​
​
If this is your first half marathon and you aren't used to energy gels – I'd suggest buying a variety pack like this and figuring out what works best for you. These things can really help sustain you throughout the race.
Although carb loading isn't quite as critical for 13.1 miles as it is for 26.2 miles, you should still consider adding extra carbs the day before your race.
A common reason that so many runners die at the end of races is due to simply running out of fuel. A way to add more fuel (glycogen in particular) to your body is through eating lots of carbs the day before. With the right amount of fuel on race day, you can propel yourself to that finishing line and get your finisher's medal!
Training for a 2 Hour Half Marathon
Here is a typical training week that I recommend following (you can add higher mileage if you fell like you can handle it without injuring yourself). However, I believe the following schedule can help the average runner get to under a 2 hour marathon:
Monday – Easy Run: 6 miles (about 1 to 2 minutes per mile slower than half marathon pace)
Tuesday – Intervals (speed workout): 5 x 1 mile repeats (at 5k to 10k pace). With a warmup and cool-down.
Wednesday – Easy Run: 6 miles
Thursday – Tempo Run: 5 or 6 miles (at very close to half marathon pace; with warmup and cool-down).
Friday – Rest or 3 or 4 miles Easy Run
Saturday – Long Run: 8 to 15 miles (Build up mileage slowly, and run slow at about 2 minutes per mile slower than half marathon pace).
Sunday – Rest
Total weekly miles – Average around 35 miles
While intervals can help with speed, and if you are truly trying to max out your running potential, I do think they are important. However, if your goal is to get under 2 hours, the Tempo and long runs are more important.
The tempo run essentially gets your body used to running at your half marathon pace. So, if you want 1:59:59 in the half marathon, then your average pace should be 9 minutes and 9.14 seconds. Just run it at 9 minutes and 9 seconds to be safe :).
So, your tempo run should be run at about 9 minute mile to 9 minute 9 second mile pace.
The long run is not meant to test your racing ability, its there to train your body and mind to run long distances. I am a firm believer that having mental toughness and grit is extremely important when you are trying to push yourself to the finish line in record time.
So speed is not a concern during the long run! In fact, if you are running it too fast, you could be hurting your training…so slow down.
I personally like to run at least a few long runs at the full 13.1 mile distance or longer during my training plan. I highly recommend the same for you if you truly want to finish the race under 2 hours.
By going further on your long runs (some training plans have you stop at 8 or 9 miles), you are much more likely to finish the race mentally and physically strong, rather than walking (like I did during my first half marathon).
Race Pace Strategy
I believe the primary 2 reasons for people not accomplishing their race goals is poor preparation and poor race strategy. Obviously you need to train well.
But even if you train well and don't set an appropriate race pace, you could be setting yourself up for failure. I know, because I've made the mistake of going out too fast in several races!
So, trust me as someone who has made all the mistakes and fortunately learned; you need to set a realistic goal and stick to it. Many people simply go into a race without really knowing what their goal should be. But if you have planned properly (using your tempo runs as a gauge), and you know you are shooting for 2 hours, then you can set a good pace.
I would recommend going out your first few miles right at or 5 to 10 seconds slower than your goal pace (9 min. 9 second miles). This will help you mentally prepare to NOT go out too fast, which is a big mistake.
So miles 1 to 3 at about 9:15 pace.
Miles 4 to 7 at 9:09 pace
Miles 8 to 10 at 9:05 pace
Miles 11 to 13.1 9:00 pace (or whatever else you have left in the tank).
This will get you to your 2 hour half-marathon.
Overall, running a half marathon under 2 hours is very feasible even for the average runner. If you go into the race with the proper training and right strategy, you can find yourself posting a time that is far better than average!
Frequently Asked Questions for the Half Marathon Distance
Have more questions about achieving your goal of running a sub 2 hour half marathon time? Well, here's a few common questions and my answers.
What's the best drink for energy during a half marathon?
As mentioned previously in this article, it's important to be well fueled with energy both before and during your race. Water is great for hydration. However, I recommend drinking the Gatorade, Powerade, or other sports drink that is often provided at aid stations.
These energy drinks have higher carbohydrate/sugar content, which is exactly what your body will need as you run. However, please be sure to practice intaking some of these drinks during your long runs prior to the race. Not everyone is able to stomach these sugary drinks while running.
As an alternative, consider taking gels or chews as a way to keep your glycogen levels high.
I have three or 4 weeks to train for a half marathon. I want to run under the two hour mark. what is the best way to do it?
If you are coming up on a race that you signed up for and you only have 3 or 4 weeks, your ability to complete the half marathon in under 2 hours is strongly reliant on your current level of fitness and history.
I would recommend spending your first week doing all "easy" runs; probably 4 times that week. Try to run 3 to 5 miles for each of those runs if you can.
In the second week, do another 4 runs. Two of them should be "easy" runs, one of them a "tempo" run (with 20 minutes at around your race page), and one of them a "long" run of 8 to 10 miles.
The week before the marathon, you can do one more tempo run early in the week, but then you will need to taper your mileage later in the week. Your long run on the Saturday or Sunday before your race should be really slow and probably not more than 6 or 7 miles (since you haven't trained much).
The final week, just go out and try not to injure yourself or run too hard. I would perhaps throw in a couple of strides (maybe 6 x 100 meter strides) on Monday or Tuesday. Rest 1 or 2 days before the race…then go out and have a good time on race day!
Oh, and try to train longer than 3 or 4 weeks before your next one :).
Whats a average time for an amateur to run a marathon and a half marathon?
According to my analysis as shown above, the average half marathon time was 2:01:37 for men (average age 38.7 years) and 2:19:49 for women (average age 35.6 years).
This is for amateur runners.
Once you get to the professional level, men need a time of 1 hour and 5 minutes to get into the US Olympic trials and women need a time of 1 hour 15 minutes.
Is a 7 to 8 minute mile pace for a half marathon decent?
YES! That's a fantastic pace that most runners never achieve. An 8 minute per mile pace over the course of a half marathon would be 1 hour 44 minutes and 53 seconds.
A 7 minute per mile pace would be 1 hour 31 minutes and 46 seconds.
Have something to add to this article? I would love to hear your comments below.